STOP EVERY THING!!! THIS YOU MUST SEE RIGHT NOW. HERE IS THE PROOF BEHIND ALL OUR ILLNESSES, DEATHS, DISABILITIES AND MISERY.
http://www.project.nsearch.com/profiles/blogs/secret-nasa-document-says-all-humans-must-be-killed-now
DOWNLOAD DOCUMENT HERE: http://www.stopthecrime.net/docs/nasa-thefutureof-war.pdf
N.A.S.A. DOCUMENT LEAKED!!! — THE SOCIALIST'S PLAN FOR GLOBAL GENOCIDE HAS FINALLY BEEN EXPOSED. YOU NEED TO READ THIS NOW. YOUR FUTURE DEPENDS THIS.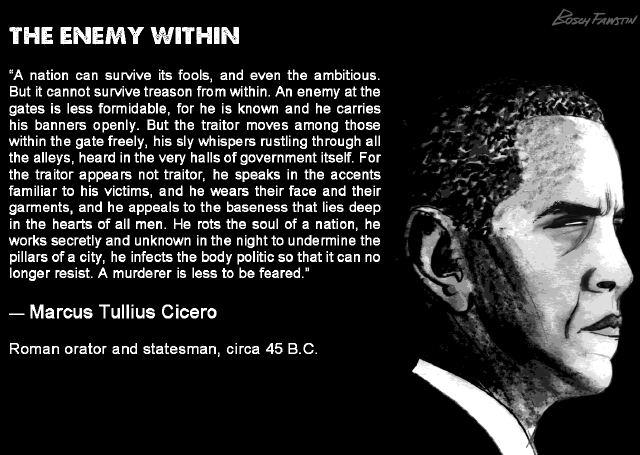 THE COLLECTIVIST (HIVE) MIND OF THE COMMUNISTS AND/OR SOCIALISTS FINALLY AND COMPLETELY EXPOSED
http://www.naturalnews.com/041963_vaccines_cancer_viruses_Dr_Maurice_Hilleman.html
REVISED – LAST UPDATE JULY 4, 2013.
In the 1950s the Second Red Scare came into being. But because of the betrayal and treason committed in 1933 by our corrupt politicians, when we gave up our rights to asset backed currency, and permitted a foreign socialist corporation to print fiat currency, backed by thin air, today we need to expose the results of the Socialists' almost complete take-over of the Nation.
"Enemies from Within": Senator Joseph R. McCarthy's Accusations of Disloyalty–Anticommunist crusader Senator Joseph R. McCarthy stepped into national prominence on February 9, 1950 — McCarthy, in a speech at Wheeling, West Virginia, mounted an attack on Truman's foreign policy agenda by charging that the State Department and its Secretary, Dean Acheson, harbored "traitorous" Communists. (http://historymatters.gmu.edu/d/6456 )
Speech (part) of Joseph McCarthy, Wheeling, West Virginia, February 9, 1950
"The great difference between our western Christian world and the atheistic Communist world is not political, gentlemen, it is moral. For instance, the Marxian idea of confiscating the land and factories and running the entire economy as a single enterprise is momentous. Likewise, Lenin's invention of the one-party police state as a way to make Marx's idea work is hardly less momentous.
Stalin's resolute putting across of these two ideas, of course, did much to divide the world. With only these differences, however, the east and the west could most certainly still live in peace.
The real, basic difference, however, lies in the religion of immoralism . . . invented by Marx, preached feverishly by Lenin, and carried to unimaginable extremes by Stalin. This religion of immoralism, if the Red half of the world triumphs—and well it may, gentlemen—this religion of immoralism will more deeply wound and damage mankind than any conceivable economic or political system.
Karl Marx dismissed God as a hoax, and Lenin and Stalin have added in clear-cut, unmistakable language their resolve that no nation, no people who believe in a god, can exist side by side with their communistic state.
Karl Marx, for example, expelled people from his Communist Party for mentioning such things as love, justice, humanity or morality. He called this "soulful ravings" and "sloppy sentimentality." . . .
Today we are engaged in a final, all-out battle between communistic atheism and Christianity. The modern champions of communism have selected this as the time, and ladies and gentlemen, the chips are down—they are truly down."
The truth of his RED SCARE accusations/statements is becoming terrifyingly clear as we see this country each day losing on every front. Today we are being hit in the face by the Socialist's religion of immoralism which today we call it "SATANISM".  "McCarthyism" could have saved us: "Are you now, or have you ever been, a member of the Communist party?" But McCarthy forgot the fact that all communists will lie to protect themselves from exposure –remember they are immoral? Today they have re-labeled themselves into names such as Liberals, and Progressives with help from the socialist media.
Because of the "Communist Control Act of 1954 title 50 U.S.C. 841,842,843", to avoid being branded as Communists, they started to call themselves as "Liberals and Progressives" to seem less threatening and dangerous to the American people. Today they boldly and proudly portray themselves as the good guys.
THE MAJOR REASON MCCARTHY FAILED IS THAT HE NEVER FULLY EDUCATED THE PUBLIC ABOUT "THE HIVE MIND"!
He never wrote about the horror and slavery that they would surely face, if the Collectivist Communists fully created the NEW WORLD ORDER.
FEAR ALONE NEVER WORKS WITHOUT KNOWING WHY YOU SHOULD FEAR.
WHAT HAS SOCIALISM GOTTEN US TODAY — IF NOT POVERTY, MISERY, ILLNESSES, DISEASES, WAR, DEATH, DESTRUCTION AND GENOCIDE?
Why is the creature known as a liberal/progressive/communist/socialist different than us?
To know the soul or the true source of his being is to know him, to his very foundation.
The key to the mind and soul of a communist, progressive or liberal, etc. has been found — IT IS HIS HIVE MIND MENTALITY OR "COLLECTIVISM".
By knowing what makes him foreign to our way of thinking, gives you the key to defeating him in society.
PLEASE NOTE- THE LABELS OR NAMES: LIBERAL/PROGRESSIVE/COMMUNIST/SOCIALIST/MARXIST/LENINIST DESCRIBE THE SAME HIVE MIND, EMOTIONAL STATE, SOUL, CHARACTER AND PERSONALITY AND AGENDA. THEY ARE ALL THE SAME INTERNALLY WHERE THEY LIVE AS A COLLECTIVE ENTITY.
THE REAL HISTORY OF THE UNITED STATES OF AMERICA, INC.
The United States exists in two forms: The original united States that was in operation until 1860; a collection of sovereign Republics in the union. Under the original Constitution the States controlled the Federal Government; the Federal Government did not control the States and had limited authority.
The original united States of America has been usurped by a separate and different United States Corporation formed in 1871, which only controls the District of Columbia and its territories, and which is actually a corporation (the United States Corporation) that acts as our current government. The United States Corporation operates under Corporate/Commercial Law rather than Common/Private Law.  In the original Constitution and Declaration of Independence, it refers to "these united States".  The word "united" was an adjective describing the noun States.  That is why the lower case on united.  When the United States Corporation was formed in 1871, the united was changed to United because the United States as a corporation was now a noun.
The original Constitution was never removed; it has simply been dormant since 1871. It is still intact to this day. This fact was made clear by Supreme Court Justice Marshall Harlan (Downes v. Bidwell, 182, U.S. 244 1901) by giving the following dissenting opinion: "Two national governments exist; one to be maintained under the Constitution, with all its restrictions; the other to be maintained by Congress outside and Independently of that Instrument."

The Restore America Plan reclaimed the de jure institutions of government of the 50 State Republics in order to restore Common Law that represents the voice of the people and ends Corporate Law that ignores the voice of the people while operating under Maritime/Admiralty/International Law. This occurred when warrants were delivered to all 50 Governors on March 30, 2010. The Governors refused to return to the de jure Constitutional Republican form of governance. We the People then elected officers and legislators to fill the vacant seats that were abandoned in 1871.

The rewritten 1871 Constitution of the UNITED STATES CORPORATION bypasses the original Constitution for the United States of America, which explains why our Congressmen and Senators don't abide by it, and the President (CEO) can write Executive Orders to do whatever he/she wants. They are following corporate laws that completely strip sovereigns of their God given unalienable rights. Corporate/Commercial Law is not sovereign (private), as it is an agreement between two or more parties under contract. Common Law (which sovereigns operate under) is not Commercial Law; it is personal and private.
Source:
Black'sLawDictionary, Sixth Edition (With Pronunciations)
Government defacto. A government of fact. A government actually exercising power and control, as opposed to the true and lawful government; a government not established according to the constitution of the nation, or not lawfully entitled to recognition or supremacy, but which has nevertheless supplanted or displaced the government de jure. A government deemed unlawful, or deemed wrongful or unjust, which, nevertheless, receives presently habitual obedience from the bulk of the community.

There are several degrees of what is called "de facto government." Such a government, in its highest degree, assumes a character very closely resembling that of a lawful government. This is when the usurping government expels the regular authorities from their customary seats and functions, and establishes itself in their place, and so becomes the actual government of a country. The distinguishing characteristic of such a government is that adherents to it in war against the government de jure do not incur the penalties of treason; and, under certain limitations, obligations assumed by it in behalf of the country or otherwise will, in general, be respected by the government de jure when restored. Such a government might be more aptly denominated a "government of paramount force," being maintained by active military power against the rightful authority of an established and lawful government; and obeyed in civil matters by private citizens. They are usually administered directly by military authority, but they may be administered, also, by civil authority, supported more or less by military force. Thoringtonv.Smith, 75 U.S. (8 Wall.) 1, 19 L.Ed. 361.

Defacto government. One that maintains itself by a display of force against the will of the rightful legal government and is successful, at least temporarily, in overturning the institutions of the rightful legal government by setting up its own in lieu thereof. Worthamv.Walker, 133 Tex. 255, 128 S.W.2d 1138, 1145.

Government dejure. A government of right; the true and lawful government; a government established according to the constitution of the nation, and lawfully entitled to recognition and supremacy and the administration of the nation, but which is actually cut off from power or control. A government deemed lawful, or deemed rightful or just, which, nevertheless, has been supplanted or displaced; that is to say, which receives not presently (although it received formerly) habitual obedience from the bulk of the community.

Dejure. Descriptive of a condition in which there has been total compliance with all requirements of law. Of right; legitimate; lawful; by right and just title. In this sense it is the contrary of defacto (q.v.). It may also be contrasted with degratia, in which case it means "as a matter of right," as degratia means "by grace or favor." Again it may be contrasted with deaequitate; here meaning "by law," as the latter means "by equity."
HOW THE CONSTITUTION WAS USURPED BY THE CORPORATION

The UNITED STATES CORPORATION has no obligations or accountability to "We the People" except to make a profit as a corporation. The corporate interest does not benefit the people but uses the people and their labor to make profit for the corporation. This corporation is in concert with the corporate courts and banks to accomplish the theft of the people's wealth. The unlawful transfer of the Constitutional money authority over to a private foreign bank (Federal Reserve) has completely devastated all of our lives. This crime of taking the money authority away from "We the People" must be corrected and restored back to the Constitutional Republican form of governance. This is the only way our country can become prosperous once again.

From a speech in Congress in The Bankruptcy of the United States Congressional Record, March 17, 1993, Vol. 33, page H-1303, Speaker Representative James Trafficant Jr. (Ohio) addressing the House states:
"…It is an established fact that the United States Federal Government has been dissolved by the Emergency Banking Act, March 9, 1933, 48 Stat. 1, Public Law 89-719; declared by President Roosevelt, being bankrupt and insolvent. H.J.R. 192, 73rd Congress m session June 5, 1933 – Joint Resolution To Suspend The Gold Standard and Abrogate The Gold Clause dissolved the Sovereign Authority of the United States and the official capacities of all United States Governmental Offices, Officers, and Departments and is further evidence that the United States Federal Government exists today in name only.

The receivers of the United States Bankruptcy are the International Bankers, via the United Nations, the World Bank and the International Monetary Fund. All United States Offices, Officials, and Departments are now operating within a de facto status in name only under Emergency War Powers. With the Constitutional Republican form of Government now dissolved, the receivers of the Bankruptcy have adopted a new form of government for the United States. This new form of government is known as a Democracy, being an established Socialist/Communist order under a new governor for America. This act was instituted and established by transferring and/or placing the Office of the Secretary of Treasury to that of the Governor of the International Monetary Fund. Public Law 94-564, page 8, Section H.R. 13955 reads in part: "The U.S. Secretary of Treasury receives no compensation for representing the United States…
Prior to 1913, most Americans owned clear, allodial title to property, free and clear of any liens of mortgages until the Federal Reserve Act (1913) "Hypothecated" all property within the Federal United States to the Board of Governors of the Federal Reserve, in which the Trustees (stockholders) held legal title. The U.S. Citizen (tenant, franchisee) was registered as a "beneficiary" of the trust via his/her birth certificate. In 1933, the Federal United States hypothecated all of the present and future properties, assets, and labor of their "subjects," the 14th Amendment U.S. Citizen to the Federal Reserve System. In return, the Federal Reserve System agreed to extend the federal United States Corporation all of the credit "money substitute" it needed.

Like any debtor, the Federal United States government had to assign collateral and security to their creditors as a condition of the loan. Since the Federal United States didn't have any assets, they assigned the private property of their "economic slaves," the U.S. Citizens, as collateral against the federal debt. They also pledged the unincorporated federal territories, national parks, forests, birth certificates, and nonprofit organizations as collateral against the federal debt. All has already been transferred as payment to the international bankers.

Unwittingly, America has returned to its pre-American Revolution feudal roots whereby all land is held by a sovereign and the common people had no rights to hold allodial title to property. Once again, "We the People" are the tenants and sharecroppers renting our own property from a Sovereign in the guise of the Federal Reserve Bank. We the People have exchanged one master for another."
THE SOUL URGE OF THE HIVE MIND
Any student of the race of men knows that in every culture, race and nationality our Creator made men and women in BASIC classifications.
First he created the majority of men, which are called the "NORMAL", then he created the "ABNORMAL", then the PSYCHOPATH, and NEXT to last he made the SOCIOPATH.
And last he made the COLLECTIVIST OR HIVE MIND, (Communists and socialists did not exist until thousands of years later). This will puzzle most people today, because they were taught to believe that Liberals were in the millions. But that is NOT true. The actual real collectivist is a very small percentage of humanity. In actual fact there are many more psychopaths and sociopaths near you right now in your town.
These were the first branches off the original Tree Of Life. From these basic types a society was created by the first collectivists, these had burning desires to ban together into groups. The "collectivist mind-set" was the same thousands of years ago, as today. They were the glue that held society together. Back in the Stone Age, the collectivists were not the kind we know today.
The Normals were the INDIVIDUALISTS we know today. These were the regular people, or the plain people now called the common man, and then we had leaders and the risk takers, the explorers and the path seekers. And the first inventors and entrepreneurs that permitted society to prosper. And they made up the majority of the tribe, city, state and nation.
The ABNORMALS OR STRANGE ONES are not a evil classification, from these we get what today is called: LGBT or the lesbian, gay, bisexual, and transgender community, and also those that are into sadism and masochism, or the people that have hundreds of types of fetishes, or that suffer from hundreds of types of Obsessive–compulsive disorders (OCD), and the list goes on.
These were the strange ones that society was filled with since time began. But they were not known to be evil and thus were mostly accepted by society, and/or not killed off and generally went un-noticed by the public when they hid from exposing or embarrassing themselves. And these are the higher minority of the tribe, city, state and nation. These strange ones were not collectivists or did not have the HIVE mind, but they kept together out of necessity, only because of their need for privacy in order to live apart from the majority that did not agree with their life style or strange habits. 
Then the truly sick classification was the PSYCHOPATH. Here we have the brother to the Sociopath, but the mark of the Psychopath was that he was VISIBLE to the people, he was the observable killer, or the NUT JOB, and the ones that people knew were insane by their obviously crazy behavior. He stood out like a sore thumb, or like a giant in a land of midgets. And these are the lesser minority of the tribe, city, state and nation. These are the criminally insane ones that society keeps away from the public.
But as we all know a person can be made insane with drugs, solitary confinement and/or abuse or torture. But these are not born crazy, but are manufactured by suppressive governments and/or groups.
Then the Creator or the Devil (?) gave us the SOCIOPATH or the hidden insane people that are the cause of all our misery in the world. He is the serial killer, the child molester, the war monger, the serial rapist, the creators of secret socialist societies (Freemasons, Illuminati), the catholic priest that rapes children, the politician that invents statutes, rules and regulations that hurts the innocent majority and protects the criminals, the person without any conscious and absolutely no feelings within his dirty rotten soul. This can be the politician, the mayor, the four star general, the anti-self-defense or anti-gun politician, the cop, the president of the nation, the bank or corporation and in every position imaginable. His ability to hide in public is legendary.
You can look at any species of birds, reptiles, animals, fish and insect and down to viruses and bacteria, you will find that the Creator placed one as the killer of the other, one as the prey or victim and the other as the beast of prey, murderer or the slayer. To have balance, good could not exist without bad. The bad comes from what we know as the psychopaths and the sociopaths.
The Collectivists or HIVE MINDS we knew back thousands of years ago, are no longer the same creature. They have now changed and converted into today's communists, by the accident of group mutations that we have just begun to understand and we can now reclassify them as the new SOCIOPATHIC SOCIALISTS of today. They have been made into the killers and enslavers of society.
The new world order is not just a concept of group dynamics, it is a creation invented by pure communists to enslave the world. The collectivist mind, the hive mind is no longer the unifier of nations or groups, but the supreme evil of this world.
To understand how communists took over the USA and the world, you must first review history.
http://rense.com/general88/hist.htm
http://www.biblebelievers.org.au/slavery.htm
This bloodline is one of the oldest Collectivist Hive mind family that most people are familiar with.
Back when the pyramids were built, the few masons who had Hive minds banded together and eventually and slowly over many generations formed the freemasons and illuminati of today. These Hive minds have been a part of humanity since time began. But history now has proven that these alien-like beings who are not a part of the majority of the world has been the unifying force behind all secret societies for thousands of years.
You only have to look at European, and American history and you will see the symbolism of the all Seeing Eye and other signs and signals of these Collectivists. Go to any government building, you will find the signs there.
http://naijagists.com/the-illuminati-signs-and-symbols-revealed/
http://rexcurry.net/fascism=socialism.html
The fact that the HIVE mind is an alien mind to the majority of the world is not commonly exposed to the general public. All of us know very little of the truth of the way the psychopathic mind works, but at least we know SOMETHING about them. These facts are not exposed to the public about the real dangers of the HIVE MIND, which is today the supreme evil of this world.
The collectivist obtained a big push in power when the insect clan of Rothschilds betrayed the world,  Mayer Amschel Rothschild quotes"Give me control of a nation's money and I care not who makes the laws."
Carroll Quigley, Rothschild quotes:  For the first time in its history, Western Civilization is in danger of being destroyed internally by a corrupt, criminal ruling cabal which is centered around the Rockefeller interests, which include elements from the Morgan, Brown, Rothschild, Du Pont, Harriman, Kuhn-Loeb, and other groupings as well. This junta took control of the political, financial, and cultural life of America in the first two decades of the twentieth century.
So once the politicians around 1933 sold us out to the Collectivists, that was the big push that the hive insects were waiting for. Remember this fact and you will know how to defend your country, and soul.
1. They being hive insects they MUST band together, join with, hire their own kind, marry their own kind, and cooperate with each other—as it is a soul URGE and need to do so.
2. They will always look to the greatest good for the greatest number of dynamics. Which even though it is a Scientology socialist quote, it is true to their way of thinking. To a socialist it means that IT IS OK TO KILL OFF MOST OF THE POPULATION OF THE WORLD. It also means to them that their SOUL URGE or agenda comes first before any law, rule, regulations, constitutional rights, contracts or any treaty from any nation.
3. Their soul urge also allows them to break all laws, and do as they please, including child slavery, murder and rape. It is already common knowledge that they hate all religions and despise mentions of GOD. Their form of religion is called SATANISM, or the universal right to be bad in all its forms.
Many years ago, I asked myself why patriots call them REPTILIANS. As I studied their collectivist hive minds, I understood why, because the HIVE mind has no conscious and no feelings as we know them.
THE FOLLOWING IS NOW AT LAST BECOMING COMMON KNOWLEDGE OFF THE INTERNET:
COLLECTIVISM IS THE SOUL OF THE COMMUNISTS/SOCIALISTS.
http://freedomkeys.com/collectivism.htm
http://aynrandlexicon.com/lexicon/collectivism.html
http://www.newadvent.org/cathen/04106a.htm
http://www.importanceofphilosophy.com/Evil_Collectivism.html
http://www.smartmoney.com/invest/markets/obama-s-taxing-philosophy-we-re-all-collectivists-now/
THE FACTS ARE THAT ALL SOCIALISTS, COMMUNISTS, LIBERALS, PROGRESSIVES, ETC., EMOTIONALLY AND MENTALLY ONLY SERVES THE STATE AND REFUSES, AND IGNORES GOD AND THE INDIVIDUAL'S GOD GIVEN RIGHTS OF MAN.
(1) "COLLECTIVISM: Collectivism is defined as the theory and practice that makes some sort of group rather than the individual the fundamental unit of political, social, and economic concern. In theory, collectivists insist that the claims of groups, associations, or the State must normally supersede the claims of individuals." — Stephen Grabill and Gregory M. A. Gronbacher
(2) "collectivism … treats society as if it were a super-organism existing over and above its individual members, and which takes the COLLECTIVE in some form (e.g., tribe, race, or State) to be the primary unit of reality and standard of value." — Prof. Fred D. Miller HERE

(3) "Collectivism means the subjugation of the individual to a group — whether to a race, class or State does not matter. Collectivism holds that man must be chained to COLLECTIVE ACTION and Collective thought for the sake of what is called 'the common good'." — Ayn Rand, HERE
http://fare.tunes.org/liberty/library/toptt.html
(4) "Collectivism is a form of anthropomorphism (Attribution of human motivation, characteristics, or behavior to inanimate objects, animals, or natural phenomena). It attempts to see a group of individuals as having a single identity similar to a person. … Collectivism demands that the group be more important than the individual. It requires the individual to sacrifice himself for the alleged good of the group." — Jeff Landauer and Joseph Rowlands HERE
(5) "Collectivism requires self-sacrifice, the subordination of one's interests to those of others." — Ayn Rand, Letters of Ayn Rand
(6) "Collectivism, unlike individualism, holds the group as the primary, and the standard of moral value." — Mark Da Cunha HEREhttp://www.objectivistcenter.org
(7) "G. W. F. Hegel (1770-1831), and Karl Marx (1818-83) … both viewed political phenomena as the inevitable result of historical processes, and regarded COLLECTIVES as of greater reality and value than their individual members." — Prof. Fred D. Miller HERE
(8) "COLLECTIVIST ETHICAL PRINCIPLE: MAN IS NOT AN END TO HIMSELF, BUT IS ONLY A TOOL TO SERVE THE ENDS OF OTHERS. Whether those 'others' are a dictator's gang, the nation, society, the race, (the) god(s), the majority, the community, the tribe, etc., is irrelevant — the point is that man in principle must be sacrificed to others." — Mark Da Cunha HERE
(9) "Collectivism is the political theory that States that the will of the people is omnipotent, an individual must obey; that society as a whole, not the individual, is the unit of moral value. … Collectivism is the application of the altruist ethics to politics." — Dr. Andrew Bernstein, HERE
http://capitalismmagazine.com/2005/11/villainy-an-analysis-of-the-nature-of-evil-part-5-of-5/

(10) "The antipode of individualism is collectivism, which subordinates the individual to the group — be it the 'community,' the tribe, the race, the proletariat, etc. A person's moral worth is judged by how much he sacrifices himself to the group. [Under collectivism] the more emergencies (and victims) the better, because they provide more opportunity for 'virtue'." — Glenn Woiceshynhttp://capitalismmagazine.com/
(11)  "Collectivism is the doctrine that the social Collective — called society, the people, the State, etc. — has rights, needs, or moral authority above and apart from the individuals who comprise it. We hear this idea continually championed in such familiar platitudes as 'the needs of the people take precedence over the rights of the individual,' 'production for people, not profits,' and 'the common good.'
"Collectivism often sounds humane because it stresses the importance of human needs. IN REALITY, IT IS LITTLE MORE THAN A RATIONALIZATION FOR SACRIFICING YOU AND ME TO THE DESIRES OF OTHERS." — Jarret B. Wollstein in The Causes of Aggression, HEREhttp://www.isil.org/resources/lit/causes-aggression.html
(12) "Don't forget that pure democracy is a form of collectivism — it readily sacrifices individual rights to majority wishes. Since it involves no constitutional bill of rights, or at least, no working and effective one, the majority-of-the-moment can and does vote away the rights of the minority-of-the-moment, even of a single individual.  This has been called 'mob rule,' the 'tyranny of the majority' and many other pejorative names.  It is one of the greatest threats to liberty, the reason why America's founding fathers wrote so much so disparagingly of pure democracy." — Bert Rand http://freedomkeys.com/collectivism.htm#pd

(13) "A social system is a code of laws which men observe in order to live together. Such a code must have a basic principle, a starting point, or it cannot be devised. The starting point is the question: Is the power of society limited or unlimited?
"Individualism answers: The power of society is limited by the inalienable, individual rights of man. Society may make only such laws as do not violate these rights.
"Collectivism answers: The power of society is unlimited. Society may make any laws it wishes, and force them upon anyone in any manner it wishes." — Ayn Rand, Textbook of Americanism, HEREhttp://www.enterpriseintegrators.com/flint/4thR/TextBookOfAmericanism.htm
(14) "Racism is the lowest, most crudely primitive form of collectivism.  It is the notion of ascribing moral, social or political significance to a man's genetic lineage — the notion that a man's intellectual and characterological traits are produced and transmitted by his internal body chemistry.  Which means, in practice, that a man is to be judged, not by his own character and actions, but by the characters and actions of a Collective of ancestors. [...]    When men began to be indoctrinated once more with the notion that the individual possesses no rights, that supremacy, moral authority and unlimited power belong to the group, and that a man has no significance outside his group — the inevitable consequence was that men began to gravitate toward some group or another, in self-protection, in bewilderment and in subconscious terror.  The simplest Collective to join, the easiest one to identify — particularly for people of limited intelligence — the least demanding form of "belonging" and of "togetherness" is: race.  [...] It is thus that the theoreticians of collectivism, the 'humanitarian' advocates of a 'benevolent' absolute State … led to the rebirth and the new, virulent growth of racism in the 20th century." — Ayn Rand in "Racism", HEREhttp://freedomkeys.com/ar-racism.htm
(15) "The core of racism is the notion that the individual is meaningless and that membership in the Collective — the race — is the source of his identity and value. … The notion of 'diversity' entails exactly the same premises as racism — that one's ideas are determined by one's race and that the source of an individual's identity is his ethnic heritage." — Peter Schwartz in "The Racism of ''Diversity'," HEREhttp://capitalismmagazine.com/2003/12/the-racism-of-diversity-2/
(16) "Primitive communism … once existed among all peoples and still survives in many uncivilized countries.  All production in this stage of society is under the direction of chiefs or councils of elders.  No individual responsibility exists." — George Winder, HEREhttp://freedomkeys.com/economies.htm
(17) "Collectivism means the subjugation of the individual to a group — whether to a race, class or state does not matter. Collectivism holds that man must be chained to collective action and collective thought for the sake of what is called 'the common good'." — Ayn Rand, HERE
(18) "Collectivism is the ancient principle of savagery.  … Collectivism is not the 'New Order of Tomorrow.'  It is the order of a very dark yesterday." — Ayn Rand
INDIVIDUALISM IS THE ENEMY OF COLLECTIVISM
"Individualism is at once an ethical-psychological concept and an ethical-political one. As an ethical-psychological concept, individualism holds that a human being should think and judge independently, respecting nothing more than the sovereignty of his or her mind; thus, it is intimately connected with the concept of autonomy. As an ethical-political concept, individualism upholds the supremacy of individual rights …" — Nathaniel Branden HEREhttp://www.fff.org/freedom/1194e.asp
"INDIVIDUALISM: The term 'individualism' has a great variety of meanings in social and political philosophy. There are at least three types that can be distinguished: (1) ontological individualism (Of or relating to essence or the nature of being), (2) methodological (The branch of logic that deals with the general principles of the formation of knowledge) individualism, and (3) moral or political individualism. Ontological individualism is the doctrine that social reality consists, ultimately, only of persons who choose and act. Collectives, such as a social class, State, or a group, cannot act so they are not considered to have a reality independent of the actions of persons. Methodological individualists hold that the only genuinely scientific propositions in social science are those that can be reduced to the actions, dispositions, and decisions of individuals. Political or moral individualism is the theory that individuals should be left, as far as possible, to determine their own futures in economic and moral matters. Key thinkers include Ludwig von Mises, Friedrich Hayek, Milton Friedman, Robert Nozick, John Locke, and Herbert Spencer." — Stephen Grabill and Gregory M. A. Gronbacher HERE

"The foundation of individualism lies in one's moral right to pursue one's own happiness. This pursuit requires a large amount of independence, initiative, and self-responsibility.
"But true individualism entails cooperating with others through trade, which facilitates the pursuit of each party's happiness, and which is carried out not just on the level of goods but on the level of knowledge and friendship. Trade is essential for life; it provides one with many of the goods and values one needs. Creating an environment where trade flourishes is of great importance and great interest for the individualist.

     "POLITICALLY, TRUE INDIVIDUALISM MEANS RECOGNIZING THAT ONE HAS A RIGHT TO HIS OWN LIFE AND HAPPINESS. BUT IT ALSO MEANS UNITING WITH OTHER CITIZENS TO PRESERVE AND DEFEND THE INSTITUTIONS THAT PROTECT THAT RIGHT." — SHAWN E. KLEINHERE
"Individualism regards man — every man — as an independent, sovereign entity who possesses an inalienable right to his own life, a right derived from his nature as a rational being.  Individualism holds that a civilized society, or any form of association, cooperation or peaceful co-existence among men, can be achieved only on the basis of the recognition ofindividual rights — and that a group, as such, has no rights other than the individual rights of its members." — Ayn Rand HEREhttp://freedomkeys.com/ar-racism.htm#individualism
"Individual rights are the means of subordinating society to moral law." — Ayn Rand
"Individual rights are not subject to a public vote; a majority has no right to vote away the rights of a minority; the political function of rights is precisely to protect minorities from oppression by majorities (and the smallest minority on earth is the individual)." – Ayn Randhttp://freedomkeys.com/rights.htm
"National Socialism is what Marxism might have been if it could have broken its absurd and artificial ties with the democratic order." — Adolph Hitler to Rauschning, The Voice of Destruction, pg. 186
"The unity of a nation's spirit and will are worth far more than the freedom of the spirit and will of an individual; and that the higher interests involved in the life of the whole must here set the limits and lay down the duties of the interests of the individual." — Adolph Hitler
"… we understand only the individual's capacity to make sacrifices for the community, for his fellow men." — Adolf Hitler, October 7, 1933
"To be a socialist is to submit the I to the thou; socialism is sacrificing the individual to the whole." — Joseph Goebbels, Minister of Propaganda, National Socialist German Workers' ("Nazi") Party 
"Fascist ethics begin … with the acknowledgment that it is not the individual who confers a meaning upon society, but it is, instead, the existence of a human society which determines the human character of the individual. According to Fascism, a true, a great spiritual life cannot take place unless the State has risen to a position of pre-eminence in the world of man. The curtailment of liberty thus becomes justified at once, and this need of rising the State to its rightful position." — Mario Palmieri, "The Philosophy of Fascism" 1936
"Comrades!  We must abolish the cult of the individual decisively, once and for all."  — Soviet Premier Nikita S. Khrushchev, addressing the 20th Congress of the Soviet Communist Party, 2-25-56
"This right to life, this right to liberty, and this right to pursue one's happiness is unabashedly individualistic, without in the slightest denying at the same time our thoroughly social nature.   It's only that our social relations, while vital to us all, must be chosen –­ that is what makes the crucial difference." — Prof. Tibor R. Machan, HEREhttp://www.strike-the-root.com/4/machan/machan31.html
"…individualism is not antithetical to community. Rather, it can involve free association and a belief in an over-arching harmony of interests. In a free society, individuals join with others because of love and mutual benefit, not because they are programmed or coerced." — Prof. Clifford Thies
"One byproduct of individualism is benevolence — a general attitude of good will towards one's neighbors and fellow human beings. Benevolence is impossible in a society where people violate each others' rights." — Glenn Woiceshynhttp://capitalismmagazine.com/1998/03/lessons-from-the-great-ice-storm-individualism-vs-collectivism/
"Paradoxical as it may seem, men and women who are free to pursue individualism and material wealth turn out to be the most compassionate of all." – Financial Times, London, Nov 22, 2001 http://web.archive.org/web/20020227220937/http:/globalarchive.ft.com/globalarchive/articles.html?print=true&id=011122001433
"We hold these truths to be self-evident, that all men are created equal, that they are endowed by their Creator with certain unalienable Rights, that among these are Life, Liberty and the pursuit of Happiness. –That to secure these rights, Governments are instituted among Men, deriving their just powers from the consent of the governed, –That whenever any Form of Government becomes destructive of these ends, it is the Right of the People to alter or to abolish it, and to institute new Government, laying its foundation on such principles and organizing its powers in such form, as to them shall seem most likely to affect their Safety and Happiness." — Jefferson et al, The Declaration of Independence
"The fact that most people think that … pursuing one's own self-interest equates to behaving brutally or irrationally, is, as Ms. Rand noted, a 'psychological confession' on their part.  In fact it is against one's own long-term self-interest to behave irrationally or trample others.  Such actions are the exact opposite of selfish — they're self-destructive." — Wayne Dunn
(Emphasis added.  Criminals and other sociopaths do not think in terms of how their actions affect the society around them and set bad examples for others.  Nor do they empathize with others, certainly not their victims.  And they certainly don't feel the pride of honest achievement or of helping to build civilization.) http://rationalview.homestead.com/defineselfish.html
"Individualism is a concept which the advocates of most political systems try desperately to avoid.  They'd prefer that political contests, debates and symposia were limited to answering loaded questions such as, 'WHICH type of powerful government should we have?', 'WHICH type of dictatorship do you tend to prefer?", 'WHAT KINDS of intrusiveness should government engage in?'  And, 'WHICH type of control freaks are best suited to run your life for you?'… They often get upset, even hysterical, if you point out that socialism, fascism, communism and mixed-economy welfare-States have a lot in common.1  They carry on and on as if non-essentials such as style(!) or WHAT anybody sacrifices individual rights in the name of  (the master race, the proletariat, the society, the common good, the majority, the country, the fatherland, the motherland the brother-in-law-land, the revered leader or savior or god or whatever) is a big freaking' deal, especially as only in their particular fantasies do they imagine everyone, the enforcers and even their victims, acting  forever polite and cooperative in the sacrifice-extracting rituals (as have many fledgling and would-be dictators, including the incredibly bloody Pol Pot at first)." — Rick Gaber
"Our strategy is to destroy the enemy from within, to conquer him through himself."
- Adolf Hitler

"Freedom is an intellectual achievement which requires disavowal of collectivism and embrace of individualism." –  Onkar Ghate
"The right to be let alone is indeed the beginning of all freedom." — U.S.  Supreme Court Justice William O. Douglas
"They conferred, as against the Government, the right to be let alone–the most prehensile of rights and the right most valued by civilized men." — U.S. Supreme Court Justice Louis Brandeis (Olmstead v. U.S.)
"The right to be let alone is the underlying principle of the Constitution's Bill of Rights." — Erwin N. Griswold
"You have to ask yourself, 'Who owns me? Do I own myself or am I just another piece of government property?' " — Neal Boortz
"The crucial distinction between systems…was no longer ideological.  The main political difference was between those who did, and those who did not, believe that the citizen could — or should — be the property of the State." — Adam Michnik in Letters to a Young Contrarian by Christopher Hitchens
"In principle, there are only two fundamental political viewpoints.  That is, two contradictory ends of the 'political spectrum.'  Those two principles are freedom and slavery." — Mark Da Cunha

"There is nothing to take a man's freedom away from him, save other men. To be free, a man must be free of his brothers." — Ayn Rand
"A man's rights are not violated by a private individual's refusal to deal with him." — Ayn Rand, The Virtue of Selfishness
"Collective judgment of new ideas is so often wrong that it is arguable that progress depends on individuals being free to back their own judgment despite Collective disapproval." — W.A. Lewis
"There is no greater stupidity or meanness than to take uniformity for an ideal." — George Santayana, The Life of Reason
"The majority, oppressing an individual, is guilty of a crime, abuses its strength, and by acting on the law of the strongest breaks up the foundations of society." –Thomas Jefferson to Pierre Samuel DuPont de Nemours, 1816
"There can be no such thing, in law or in morality, as actions forbidden to an individual, but permitted to a mob." — Ayn Rand
"It is strangely absurd to suppose that a million of human beings, collected together, are not under the same moral laws which bind each of them separately." — Thomas Jefferson
"We hold that what one man cannot morally do, a million men cannot morally do, and government, representing many millions of men, cannot do." — Auberon Herbert
"The people cannot delegate to government the power to do anything which would be unlawful for them to do themselves." — John Locke
"The policy of seeking values from human beings by means of force, when practiced by an individual, is called crime. When practiced by a government, it is called statism …" — Nathaniel Branden HERE "Over himself,
"Collectivism holds that the individual has no rights, that his life and work belong to the group (to "society," to the tribe, the state, the nation) and that the group may sacrifice him at its own whim to its own interests.  The only way to implement a doctrine of that kind is by means of brute force — and statism has always been the political corollary of collectivism." — Ayn Rand, HERE
"STATISM is that particular form of collectivism in which individuals are forced to be subservient to government (as distinguished, if possible, from a religious or cult leader, roving invader or local gangster).  Anyone in government who wants to extend his power, or anyone else (who has political influence) with agendas to advance, monopolies to secure, axes to grind or revenge to take — can make claims that certain governmental actions would be in the national, state, society or even family interest and must 'therefore' take precedence over any individual interests whatsoever.  With this 'justification' the people in government can proceed to enforce such claims, often enthusiastically, sometimes brutally, but always with impunity." – Rick Gaber
"The policy of seeking values from human beings by means of force, when practiced by an individual, is called crime. When practiced by a government, it is called statism …" — Nathaniel Branden, HEREhttp://www.fff.org/freedom/1194e.asp
"over his own mind and body, the individual is sovereign" — John Stuart Mill, On Liberty (1859), "Introductory"
"The case for a free society rests on individualism. … Every form of totalitarianism has sought control over the minds of individuals, and has understood that it must first undermine the individual's confidence in the validity of his own faculties. Remember O'Brien's speech to Winston Smith in Orwell's 1984 … " — David Kelley HERE
"Whatever crushes individuality is despotism, whether it professes to be enforcing the will of God or the injunctions of men."– John Stuart Mill, On Liberty
"It is embarrassing to have to remind people of this in the United States of America. In the Declaration of Independence, Thomas Jefferson singled out three natural rights: life, liberty, and the pursuit of happiness. The last phrase, appearing instead of  "property," has prompted much discussion. I cannot say what Jefferson was thinking. But here's a plausible theory: Property is already implicit in liberty. If you are free, you can use your belongings as you see fit. But by specifying the pursuit of happiness Jefferson might have been pointing out that the blessing of liberty need not be justified through selfless service to others. One's life and happiness on earth are justification enough." — Sheldon Richmanhttp://www.fff.org/comment/ed0497d.asp
"The right to the pursuit of happiness IS the right to be selfish.  You'd think Americans, of all people, would take pride in that, and in precisely what that really means." — Rick Gaber
"The meaning ascribed in popular usage to the word 'selfishness' is not merely wrong: it represents a devastating intellectual 'package-deal,' which is responsible, more than any other single factor, for the arrested moral development of mankind." — Ayn Randhttp://freedomkeys.com/paradox.htm#pcdt
"The right to the pursuit of happiness means man's right to live for himself, to choose what constitutes his own, private, personal happiness and to work for its achievement. Each individual is the sole and final judge in this choice. A man's happiness cannot be prescribed to him by another man or by any number of other men. … These rights are the unconditional, personal, private, individual possession of every man, granted to him by the fact of his birth and requiring no other sanction.  Such was the conception of the founders of our country, who placed individual rights above any and all Collective claims." — Ayn Randhttp://fare.tunes.org/liberty/library/toptt.html
"America's abundance was not created by public sacrifices to the common good, but by the productive genius of free men who pursued their own personal interests and the making of their own private fortunes." — Ayn Rand
"The idea that 'the public interest' supersedes private interests and rights can have but one meaning: that the interests and rights of some individuals take precedence over the interests and rights of others." — Ayn Rand
"America was founded on the principle of inalienable rights, not dictated duties. The Declaration of Independence States that every human being has a right to life, liberty and the pursuit of happiness. It does not State that he is born a slave to the needs of others." — Alex Epsteinhttp://capitalismmagazine.com/
"The smallest minority on earth is the individual.  Those who deny individual rights cannot claim to be defenders of minorities." — Ayn Rand
"Contrary to what leftists want us to believe, individualism does not mean looting others to satisfy one's desires. Nor does it mean unconcern for others. …Individualism, not collectivism or altruism, is the root of benevolence and good will among men." — Glenn Woiceshyn, HEREhttp://capitalismmagazine.com/1998/03/lessons-from-the-great-ice-storm-individualism-vs-collectivism/
"State-mandated compassion produces, not love for ones fellow man, but hatred and resentment.  The breakdown of  'basic civility' and the rise of the welfare State occur concurrently." — Lizardhttp://web.archive.org/web/20030216084545/users.rcn.com/lizard.dnai/
"The Nazis are well remembered for murdering well over 11 million people in the implementation of their slogan, 'The public good before the private good,' the Chinese Communists for murdering 62 million people in the implementation of theirs, 'Serve the people,' and the Soviet Communists for murdering more than 60 million people in the implementation of Karl Marx's slogan, 'from each according to his ability, to each according to his needs.'  Anyone who defends any of these, or any variation of them, on the grounds of their 'good intentions' is an immoral (NOT 'amoral') enabler of the ACTUAL (not just the proverbial) road to hell." — Rick Gaberhttp://freedomkeys.com/selfishness.htm#utopians
"If men want to oppose war, it is statism that they must oppose.  So long as they hold the tribal notion that the individual is sacrificial fodder for the Collective, that some men have the right to rule others by force, and that some (any) alleged 'good' can justify it — there can be no peace within a nation and no peace among nations." — Ayn Rand, The Roots of Warhttp://www.freedomkeys.com/ar-rootsofwar.htm

"Comrades!  We must abolish the cult of the individual decisively, once and for all." — Soviet Premier Nikita S. Khrushchev, addressing the 20th Congress of the Soviet Communist Party, 2-25-56
"The unity of a nation's spirit and will are worth far more than the freedom of the spirit and will of an individual; and that the higher interests involved in the life of the whole must here set the limits and lay down the duties of the interests of the individual." — Adolph Hitler
"We need to stop worrying about the rights of the individual and start worrying about what is best for society." — Hillary Clinton
"…we understand only the individual's capacity to make sacrifices for the community, for his fellow men." — Adolf Hitler, 10-7-33
"We're going to take things away from you on behalf of the common good." — Senator Hillary Rodham Clinton, June 28,, 2004.
"To be a socialist is to submit the I to the thou; socialism is sacrificing the individual to the whole." — Joseph Goebbels, Minister of Propaganda, National Socialist German Workers' ("Nazi") Party
"What, actually, is the difference between communism and fascism?  Both are forms of statism, authoritarianism.  The only difference between Stalin's communism and Mussolini's fascism is an insignificant detail in organizational structure." — Leonard E. Readhttp://c457332.r32.cf2.rackcdn.com/pdf/the-freeman/0601Read.pdf
"Racism, as a set of beliefs based upon the arbitrary assertion that the content of one's mind and one's character are inherited and unchangeable, is something I can demonstrate to be complete and total bullspit just from my own personal experience.  You see, I disagree with more than half the teachings of my own parents, and probably 90% of my other ancesters.  And I'm a cheerful, friendly optimist, while the vast majority of them have been cynical, suspicious pessimists.  The only people who can consistently claim racism could be valid are those people who agree with and act like their parents and ancestors 100% of the time, have accepted everything they believe on blind faith, and have done absolutely no thinking, let alone corroborating, of their own.  Who in their right minds would ever want to take seriously whatever such a pathetic creature has to say anyway?" — Rick Gaber
"I have often lamented that with the collapse of the Soviet bloc, the forces of liberalism did not spend nearly enough time ruthlessly driving intellectual stakes through the hearts of all those who supported the 'Evil Empire' or preached appeasement or claimed that the Soviet system was 'just another way of living' rather than a mass murderous tyranny." — Perry de Havillandhttp://www.samizdata.net/blog/archives/007614.html
"Most modern intellectuals congratulate themselves for having achieved the allegedly momentus insight that capitalism and altruism are ultimately incompatible.  Yet they're still too damned ignorant to realize, or too damned stubborn to acknowledge, that altruism is definitely NOT the only moral code available to mankind; it is, in fact, the bloodiest and most regressive one of all.  Such stunted thinking on the part of the intelligentsia has resulted in their committing the intellectual atrocity of rejecting the capitalism and freedom instead of the altruism and coercion." — Rick Gaberhttp://freedomkeys.com/paradox.htm#pcdt
"The three values which men held for centuries and which have now collapsed are: mysticism, collectivism, altruism.  Mysticism — as a cultural power — died at the time of the Renaissance.  Collectivism — as a political ideal — died in World War II.  As to altruism — it has never been alive.  It is the poison of death in the blood of Western civilization, and men survived it only to the extent to which they neither believed nor practiced it. …" — Ayn Rand
"[Altruism] is a moral system which holds that man has no right to exist for his own sake, that service to others is the sole justification of his existence, and that self-sacrifice is his highest moral duty, value and virtue. This is the moral base of collectivism, of all dictatorships." — Ayn Rand
"Republicans don't know how to defend morally an individual's right to achieve wealth and to keep it, and that is why they fail. … It's part and parcel with their ambivalence over the individualist heritage of the nation. … One of the things that people have to understand is that the American Revolution was truly an epic revolution in the way individuals were perceived in relation to the rest of the society.  Throughout history individuals had always been cogs in some machine; they'd always been something to be sacrified for the king, the tribe, the gang, the chieftain, the society around them, the race, whatever, and the real revolution, in America especially, was a moral revolution.  It was a moral revolution in that … suddenly, with the Declaration of Independence and the Constitution, the individual, his life, his well-being, his property, his happiness became central to our values, and that is what really made America unique.  People came here from all over the world to try to escape the kind of oppression they had and experienced in the past. They came here for freedom; they came here for self-expression and self-realization, and America offered them that kind of a place." — Robert Bidinotto
"Collectivism, as an intellectual power and a moral ideal, is dead.  But freedom and individualism, and their political expression, capitalism, have not yet been discovered." — Ayn Rand
"It is not as late as you think. It is merely early — in the age of the rebirth of individualism." — Ayn Rand
 All the property of this country now belongs to the state and will be used for the good of the state. – FDR, 1933
"The socialists believe the best way to change a culture, a civilization, a way of thinking, is to infiltrate and begin to move as a member of the aristocracy, as a member of that group and infiltrate from within and use those principles. … The concept of infiltrating and changing from within is the socialist mentality to get where you want to go."
– Ted Flynn, author of 'Hope of the Wicked'
"Ideas are more powerful than guns. We would not let our enemies have guns, why should we let them have ideas?" — Joseph Stalin
"Democracy is indispensable to Socialism."
– V. I. Lenin
"A lie told once remains a lie but a lie told a thousand times becomes the truth".
– Joseph Goebbels (Hitler's propaganda minister)
"A nation…cannot survive treason from within…the traitor …wears the face of his victims,…and he appeals to the baseness that lies deep in the hearts of all men. He rots the soul of a nation—he works secretly…he infects the body politic so that it can no longer resist. A murderer is less to be feared……." Cicero, 42 B.C.E.
The Enemy Within
A nation can survive its fools, and even the ambitious. But it cannot survive treason from within. An enemy at the gates is less formidable, for he is known and carries his banner openly. But the traitor moves amongst those within the gate freely, his sly whispers rustling through all the alleys, heard in the very halls of government itself. For the traitor appears not a traitor; he speaks in accents familiar to his victims, and he wears their face and their arguments, he appeals to the baseness that lies deep in the hearts of all men. He rots the soul of a nation, he works secretly and unknown in the night to undermine the pillars of the city, he infects the body politic so that it can no longer resist. A murderer is less to fear.
ARABIC PROVERB "THE ENEMY OF MY ENEMY IS MY FRIEND"
AND "THE FRIEND OF MY ENEMY IS MY ENEMY"
"HE WHO IS A FRIEND TO THE SOCIALISTS IS MY ENEMY.
AND HE WHO IS AN ENEMY OF THE SOCIALISTS CAN BE MY FRIEND."
THE RONBOT HUNTER
Communist Goals (1963) Congressional Record
Communist Goals (1963) Congressional Record–Appendix, pp. A34-A35 January 10, 1963
1. U.S. acceptance of coexistence as the only alternative to atomic war.
2. U.S. willingness to capitulate in preference to engaging in atomic war.
3. Develop the illusion that total disarmament [by] the United States would be a demonstration of moral strength.
4. Permit free trade between all nations regardless of Communist affiliation and regardless of whether or not items could be used for war.
5. Extension of long-term loans to Russia and Soviet satellites.
6. Provide American aid to all nations regardless of Communist domination.
7. Grant recognition of Red China. Admission of Red China to the U.N.
8. Set up East and West Germany as separate states in spite of Khrushchev's promise in 1955 to settle the German question by free elections under supervision of the U.N.
9. Prolong the conferences to ban atomic tests because the United States has agreed to suspend tests as long as negotiations are in progress.
10. Allow all Soviet satellites individual representation in the U.N.
11. Promote the U.N. as the only hope for mankind.
12. Resist any attempt to outlaw the Communist Party.
13. Do away with all loyalty oaths.
14. Continue giving Russia access to the U.S. Patent Office.
15. Capture one or both of the political parties in the United States.
16. Use technical decisions of the courts to weaken basic American institutions by claiming their activities violate civil rights.
17. Get control of the schools. Use them as transmission belts for socialism and current Communist propaganda. Soften the curriculum. Get control of teachers' associations. Put the party line in textbooks.
18. Gain control of all student newspapers.
19. Use student riots to foment public protests against programs or organizations which are under Communist attack.
20. Infiltrate the press. Get control of book-review assignments, editorial writing, policymaking positions.
21. Gain control of key positions in radio, TV, and motion pictures.
22. Continue discrediting American culture by degrading all forms of artistic expression.
23. Control art critics and directors of art museums.
24. Eliminate all laws governing obscenity by calling them "censorship" and a violation of free speech and free press.
25. Break down cultural standards of morality by promoting pornography and obscenity in books, magazines, motion pictures, radio, and TV.
26. Present homosexuality, degeneracy and promiscuity as "normal, natural, healthy."
27. Infiltrate the churches and replace revealed religion with "social" religion. Discredit the Bible and emphasize the need for intellectual maturity which does not need a "religious crutch."
28. Eliminate prayer or any phase of religious expression in the schools on the ground that it violates the principle of "separation of church and state."
29. Discredit the American Constitution by calling it inadequate, old-fashioned, out of step with modern needs, a hindrance to cooperation between nations on a worldwide basis.
30. Discredit the American Founding Fathers.
31. Belittle all forms of American culture and discourage the teaching of American history on the ground that it was only a minor part of the "big picture." Give more emphasis to Russian history since the Communists took over.
32. Support any socialist movement to give centralized control over any part of the culture–education, social agencies, welfare programs, mental health clinics, etc.
33. Eliminate all laws or procedures which interfere with the operation of the Communist apparatus.
34. Eliminate the House Committee on Un-American Activities.
35. Discredit and eventually dismantle the FBI.
36. Infiltrate and gain control of more unions.
37. Infiltrate and gain control of big business.
38. Transfer some of the powers of arrest from the police to social agencies. Treat all behavioral problems as psychiatric disorders which no one but psychiatrists can understand [or treat].
39. Dominate the psychiatric profession and use mental health laws as a means of gaining coercive control over those who oppose Communist goals.
40. Discredit the family as an institution. Encourage promiscuity and easy divorce.
41. Emphasize the need to raise children away from the negative influence of parents. Attribute prejudices, mental blocks and retarding of children to suppressive influence of parents.
42. Create the impression that violence and insurrection are legitimate aspects of the American tradition; that students and special-interest groups should rise up and use ["]united force["] to solve economic, political or social problems.
43. Overthrow all colonial governments before native populations are ready for self-government.
44. Internationalize the Panama Canal.
45. Repeal the Connally reservation so the United States cannot prevent the World Court from seizing jurisdiction over domestic problems. Give the World Court jurisdiction over nations and individuals alike.
THIS IS YOUR FUTURE UNDER COMMUNISM OR SOCIALISM AND THE NEW WORLD ORDER!!!
1. Your home, wife, children, property, land, your body, tools and everything else you once called your own, now belongs to the State or Collective.
2.  United Nations troops will be the only people in the entire world, allowed to have guns.
3.  Your ability to defend yourself or your family is now zero.
4.  Your life and body is owned by the State and can be taken away or destroyed or used for any reason.
5.  The child in your arms is to be educated as a communist, the rightful property of the State.
6.  You now have no recourse against the UN troops for any abuse of your rights.
7.  Your intellectual property is owned by the State. Anything you make or invent is also owned by the State or Collective, without payment or benefits.
8.  Your family is not yours, for family values and family unity no longer exists.
9.  The world now will have no borders, and hundreds of millions of people will relocate to the desirable areas of the world, where jobs and climate is best.
10.  You will now have to share your home with anybody or everybody as determined by the State.
11.  Your religion, your ethnic culture and customs, your language is not allowed and you will be fined and/or jailed or even killed, if you use or practice them.
12.  If your home is large, you will be relocated to a smaller house, and yours will be given over to be used by one large family or used by the Collective Committee as they see fit.
13. The best land, property, business, the best looking women, etc. belongs to the Collective committee.
14. If the Collective committee determines that a neighborhood or location has too many people, they will be relocated if possible or wiped out or exterminated.
15. Your personal or family property, including your children's toys is no longer yours, because all that is made comes from the One World Government and can be taken back for any reason.
16. You are not allowed to sell anything, trade anything or own anything not made by the State.
NATIONAL GUIDELINES TO ACHIEVE THE NEW WORLD ORDER
1. Abolition of private ownership of any property and in land and application of all rents of land to public purposes.
2. A heavy progressive or graduated income tax to wipe out the rich.
3. Abolition of all rights of inheritance.
4. Confiscation of the property of all emigrants, undesirables and rebels.
5. Centralization of credit in the hands of the State, by means of a national bank with State capital and an exclusive monopoly.
6. Centralization of the means of communication and transport in the hands of the State.
7. Extension of factories and instruments of production owned by the State; the bringing into cultivation of waste-lands, and the improvement of the soil generally in accordance with a common plan.
8. Equal liability of all to work. Establishment of industrial armies, especially for agriculture.
9. Combination of agriculture with manufacturing industries; gradual abolition of all the distinction between town and country by a more equable distribution of the populace over the country.
10. Free education for all children in public schools. Abolition of children's factory labor in its present form. Combination of education with industrial production, &c, &c.
The agenda, and the mental and social behavior of: A Communist, Socialist, Liberal, Progressive, Marxist,  Leninist, etc., or any combination of the these, is only understood, by knowing what they have in common mentally and emotionally and in what they want and believe in:
 They are a danger to us by their most common beliefs:
Anti-Self Defense, Anti-Second Amendment, Anti-Constitution, Anti-Real Constitutional  History, Anti-Family Values, Anti-Business, Pro-Big Government, Pro-New World Order, Pro-Criminals, Anti-Natural Nutrients, Pro-Excessive Taxation, Pro-Excessive Federal Regulations, Pro-Abortion Or Anti-Life, Anti-Real Causes Of Illnesses And Pro-Symptom Cures, Anti-Natural Doctors And Pro-Symptom Doctors, Anti-God, Anti-Religion, Pro-Godless Cults, Anti-Patriotism,  Pro-Corruption,  and Pro-Immorality, Pro-Perversion,  Pro-Bestiality, Etc., And Etc..
THEY THINK THE SAME, THEY ACT AND BEHAVE THE SAME AND THEY ARE THE SAME, NO MATTER WHAT NEW NAMES THEY USE.
ALL Socialists (aka – Liberals, Progressives etc.) are part of the "COLLECTIVE" – in mind, body and soul!
THE CRIME OF BEING A LIBERAL (SOCIALIST)
WRITTEN BY THE RONBOT HUNTER
The purpose of writing this file is for the Americans of all colors and nationalities, sovereigns, non-sovereigns, dejure grand jury, and all patriots to know how to spot, disconnect from, avoid, refuse to befriend them, refuse to talk to them, help or hire them, report and fire or transfer a Liberal, from any job, position or office in the new republic.
"If one has the right to communicate, then one must also have the right to not receive communication from a traitor, or a real and deadly enemy. It is this latter corollary of the right to communicate that gives us our right to privacy."
Sun Tzu said: "If you know the enemy and know yourself, you need not fear the result of a hundred battles. If you know yourself but not the enemy, for every victory gained you will also suffer a defeat. If you know neither the enemy nor yourself, you will succumb in every battle."  http://classics.mit.edu/Tzu/artwar.html
Why should we fire them or avoid them? Because they have selectively chosen to put their own kind in positions of power, and have hired many and infiltrated them in all governments for decades, and because the mind, behavior and purpose of a Liberal is more like that of the criminal mind than yours. These Liberals, Progressives or Socialists are the same person with a different name to keep you off guard. "He is the enemy from within"
You have heard about bleeding heart liberals?
Then you know that they relate more to the criminal, than to the innocent victim.
The Bleeding Heart Liberal's emotions are sensitive to the criminal's needs more than to our needs.
I will list the most obvious attributes, habits and personality traits of the liberal for your education.
I saved the best for last:
1. He wants more government control over our lives.
2. He wants a one world (communist) government, called the New World Order, whose leaders would be the power-elites or the International bankers — such as the Rothschild dynasty and others of the twelve bloodlines.
3. He wants the elimination of all national borders, which in effect will destroy the customs, language, culture and racial balance of each country.
4. He wants to have only one language for all countries and wants to eliminate all other languages of the world. He feels that the "new world order", only needs just one language. He will use Esperanto or maybe English as the only allowed language for the entire world.
5. He opposes the organic constitution for the major reason that it is designed to limit and control the government and set men free.
6. The liberal, a communist, a progressive, a socialist, a Marxist and a criminal think just about the same. Once you know one you will know them all. The commie wants to rob you of your individuality, property rights, ownership rights, freedom and soul, the sociopathic criminal wants to rob you just as much, of everything he can take.
7. The criminal thinks that property ownership is a fantasy; in his mind he knows that possession of a thing is ownership of a thing. If he can take it, it belongs to him, and the liberal thinks that individual ownership is a crime; because he feels in his heart, that only the government should own everything. So, both feel that you should not own it.
8.  He wants elimination of family values. He hates the concept that we should have respect for our elders. That means that respect for your mother and father is un-necessary, because the only one that should take care of you is the government.
9. The liberal wants government wards, in where your children will live and have the wards be their parents.
10. The liberals' morals and ethics are so low, that they feel that immorality is the best way to live. Observe the moral decline of our culture and country, and know it is only the liberal that has done this harm to us.
11. The liberal wants to control what we learn and what he feels we should not learn in our schools. There is a need in their socialist agenda to limit your knowledge of the real world.
12. The elimination of respectful and well behaved children is a goal that they have almost accomplished.
13. The liberal feels that disciplining a child is a crime. He feels that the child should be free to be immoral, disrespectful and sinful if he so desires.
14. The liberal hates private schools. He wants all schools to be under government control and government funded by heavy taxation.
He wants your children to only learn, what the State and Federal government wants your children to learn or not learn. Why? Please read what drives their agenda and mentality –see collectivism.
15. The liberal wants the elimination of all natural vitamins or nutrients. Because he knows that a sick person is not a threat to his agenda, but a healthy person is. Plus he knows that sick people spend lots of money by buying drugs, creating the demand for more State owned health industries and requiring more rules, regulations and collection of more taxes.
16. He wants you to go to a symptom doctor when you get sick, and only receive symptom cures. Liberals have opposed every natural way of curing the real causes of all illnesses.
17. The symptom doctors who are protected by the liberals in the government are opposed to the natural doctors that try to find the true causes of your illness.
18. The symptom doctors who are protected by the liberals in the government, are opposed to you trying to help anyone find their real cause of their illness and will jail you for your humanity.
19. The liberal wants a corporate communist government by absolute rule. The mind of the liberal thinks that he is saving you from yourself. He feels that we are not capable of taking care of ourselves and our family.
20. The liberal attorneys have made STATUTES to ban and/or control, all natural foods, natural vitamins, organic seeds and only allow us to have genetically mutated seeds, to grow our foods with. Today, wheat, rice, flour, canola oil, cotton seed oil, soy oil, corn, tomatoes, rice, and many more foods are all genetically mutated and harmful according to the scientists. It is almost impossible to find packages, bottled or can goods, that don't have one or more genetically mutated ingredients in it. Plus too many of our foods are made with arsenic and other poisonous chemicals.
21. The liberal attorneys have opposed our attempts to have all food companies, give full and complete disclosure of all ingredients of what we are eating and putting on and in our bodies.
22. The liberals also want just one religion called Satanism (Practiced by the Khazars) to be practiced in the new world order. They have chosen this cult, as your only religion allowed to be practiced.
23. The liberal uses the ignorant votes of minorities for their own agenda. Then they make you think that all democrats support their agenda. They obtained votes by false promises, which is being discovered by minorities and they are now changing more and more and are voting as conservatives and as sovereigns (free men).
24. The liberal man is just as gossipy as a woman, because he enjoys hearing the dirt and spreading the dirt on people. Any secret told in confidence is spread like the wind.
25. The liberal does not believe in God, but only pretends to be religious; he is more likely to be an atheist. See how God and religion has disappeared from our schools, courts and government buildings?
26. Mainly because of the fact that liberals have loose morals, and are very unethical, they are the easiest to bribe. To clean out corruption — always get rid of the Liberals.
27. Liberals are the first ones to betray any group that is not to their liking. Loyalty to an individual or to a group of individuals of free men and free women is a concept not respected by them.
28. So, by having a disloyal liberal in your employment, you put yourself and the republics at risk.
29. By hiring and/or making friends with a liberal in your job, will cause confusion, and delay of our goals, because their intent is to indoctrinate you to accept their socialist beliefs as true and yours as untrue.
30. A sad fact of criminals is that they do not recognize what they do as evil or bad. The mind of a liberal believes and works the same. To accuse him of any wrong will not penetrate into his conscience or soul. He absolutely believes in the socialist or communist agenda as the best thing for humanity.
31. To try to convert a liberal is a waste of time; it just gives him more time to work on your mind.
32. The liberal is at heart a hypocrite and a murderer, when you find one against your rights of self-protection, they will secretly have a gun. When he is for animal rights, he will secretly eat meat and wear leather and furs, when he is against the life of the fetus and for abortion, he will secretly have many affairs, thus encouraging the killing of more innocents.
33. The bleeding heart liberal does not care, does not sympathize with the victim. Some of them may enjoy the pain caused by a rapist, child molester and murderer to your loved one; because to a communist, one free woman or one free man is a threat and needs to be punished. Collectivism teaches them that the life of one or a few means nothing, as long as the Collective survives. Their mind is called a Hive Mind.
34. The extreme bleeding heart liberal suffers in extreme agony, if the child molester, rapist and murderer suffers the slightest pain, when we put him into the final sleep we call death.
35. Cruel and unusual punishment caused to his best friend, is grounds to sue, institutionalize you and/or jail you, if you dare give the monster he adores, defends, supports, any pain.
36. The liberal media adores criminals and tries to make them famous by buying the movie rights. This is a part of their immoral mentality; they consider him a hero and will seek to make him famous.
37. The liberal does not care to make a movie on decent people, learning to defend themselves against criminals. To a liberal, we are not considered heroes, when we die fighting for and defending our families.
38. All thru out our history as a socialist corporate democracy, the liberal has been the true cause of our enslavement, torment, wars, poverty and major cause of death and illnesses.
If you disagree with these facts, then you need to read more on the socialist agenda.
39. The liberal sincerely believes that patriots, secured party creditors, sovereigns, oath keepers, republicans, and conservatives are the real monsters in the world.
40. The fact is that our minds operate in the exact opposite way, to the way a criminal and liberal minds works.
41. The liberal thinks that the world believes as he does and that is not true. The world is not pro-criminal, anti-self-protection, anti-family values, anti-god, anti-religion, etc and etc. we are the majority and we are the sane ones.
42. Minorities, gays and lesbians cannot be automatically classed as liberals or progressives, or even as communists, they will vote for any democrat that supports their rights. Liberals are the best liars and have convinced these groups to vote for the Democratic Party, where they hide.
43. The two legged animals or things called by these names: communist, liberal, socialist, progressive, Marxist and Leninists etc., always blames the object as the true cause of crime.
He blames the gun and rifle as the ONLY REAL reason we have so much crime. He then joins the anti-gun movement because, to blame a living man, is not part of his kind of mentality.
He uses many excuses and reasons why banning the gun, will solve all our crime problems.
But know this as a fact, that the blaming of an object as the cause of a crime is a neurosis. It is a phobia so obsessive that even the sight of a gun, can make these neurotics very sick.
There is no way to change their minds that an object is not dangerous, that an object needs a person to turn it into an evil act.
The object by itself is harmless, it can stay in a closet for a thousand years, and never do an evil act by itself. But that is not understood by any liberal. All he sees is a dangerous object. The ones with a little more sanity know that the NEW WORLD ORDER cannot survive if the men and women were free to protect themselves from tyranny.
44. To the communist, he thinks that by banning the evil object called "Weapons of Mass Destruction" will save mankind. He truly believes these neurotic thoughts, he does not care that we are being prohibited from being able to defend ourselves. His neurosis is total and dangerous to all sovereigns, and all non-liberals that want the ability for self-defense.
45. When a communist, liberal, or progressives speaks about "we the people", he does not see the people as we do. He sees "we the people" as the mass within the Collective. He does not see the people as we see them as a group of individuals.
We are living beings, we are individualists, we believe in self-reliance, we believe in independence, and we believe in total freedom.
That is a concept and behavior that these sick beings can't stand.
They want us to be part of the Collective of their idea of "we the people".
By being so dynamic and free minded, they see us as a threat to be destroyed, because they want to see us and want us to accept and agree that we are only cells within the Collective and have no right to act, apart from the mass mind of the Collective.
Look back upon the history of these united States, and how all our problems came only from the elite new world order liberals and their anti-social genocidal agenda.
46. The liberal is against big businesses, but in favor of big government. Why is this so? The mind of the communist can only see the State government as the mother corporation and the Federal government as the father corporation.
Any other corporations are suspect and not a part of his idea of the Collective. That is why he wants to tax big businesses to death. Plus the kind of people or employers that create jobs are free thinking individualists, and are very independent minded. These risk takers are not the kind of people that make good communist New World Order slaves. 
47. The liberal uses high taxes both as a means to obtain control over the rich and/or successful people, and as a punishment over the businesses that stand out from the Collective. They know we are different than the insects that they are and fear our kind of individualism, because we won't fit into the Collective as an obedient slave.
48. Any living being that stands out as a dynamic being, any that earns more than the masses, is a threat to the Collective and must be taxed and selected for tax punishment.
To the mind of a liberal, this kind of business or man or woman, is viewed as an enemy, and not cut out to be a cell within the Collective.
You don't have to watch Glenn Beck or Judge Napolitano every night to see and understand the need to believe in what I am trying to teach you.
If you have studied sovereignty, and our history, you will know and believe in what I say. These sick beings are dangerous to our survival, as free and sovereign individuals, as a Nation and as the Republics.
The names we use to describe the commie liberal, bleeding heart liberal, progressive, fascist, communist, socialist, Marxist, are not what we need to learn or worry about, the labels or names by which they call themselves, are not a problem. It is the way their insect hive like mind, personality and character works, that we need to study and learn about and exposed to the people.
So if we are to protect the republics, we need to spot, black list, watch, investigate, report and fire or transfer, all liberals that have important positions, are very rich or are placed in jobs that can hurt us. In order for us to retain our new won freedoms, he needs to be replaced with a sovereign immediately.
QUESTION: Why should an employer hire the very type of people that want to destroy all businesses by excessive taxation, and over regulations only designed to kill a business, so that the only remaining employer will be the One World Government?
To employ a communist/socialist/liberal/progressive in your place of business, is like permitting a child molester to rent a room, right next to your daughter's room. He will betray all that you stand for, and poison the minds of your loyal workers against you.
The entrepreneur, the risk taker, the inventor, the mom and pop store owners, the tradesmen, the business men and women of a nation, is the life blood of that nation. If you punish them with extremely high taxes for wanting to succeed, you kill them and the prosperity of the Nation and reduce the amount of jobs. Success is not a crime and success is not evil as the communists/socialists would have you believe.
This is a fact — Only a small minority of a Nation creates jobs, freedom and prosperity – These INDIVIDUALS OF THE NATION, are the strength and hope of the world. The MASSES OR THE WORKERS, do not create jobs, only a small percentage of humanity has the drive, ambition, determination, inventiveness, genius, inspiration, and guts etc., to succeed. But it is these special living souls that the Commie hates, and wants destroyed. These SPECIAL living souls are always the target of the Commie, because he alone can create a brand new and better future for humanity.
The Socialist New World Order Corporate Government can only create slavery and death.
Mark my words – The Liberal will destroy us and will oppose us in every way that he can. He must be neutralized by being fired and/or transferred to a less important position, where he can do us no harm.
One further thing to know about liberals — they come in all colors, all nationalities and can be born of any religion.  You will only spot them when you know what makes him tic.
The socialist mind or collectivist mind has been here for thousands of years. It was a different drive back then, because it was a driving force by them to form communities, tribes and groups for the greater good. But today under the Sociopaths which were also born as Socialists, all things have changed. Today we know them now as the 12 Blood lines; they bought all the politicians in 1933 and removed us from the Gold Standard, and gave us toilet paper CURRENCY commonly called FEDERAL RESERVE NOTES (FRN). Then with that treasonous action they were able to print trillions of FRN to start the NEW WORLD ORDER with endless abilities to do as they pleased.
Here is the best for the last. Liberals, progressives, communists, socialists etc., are not numerous in the world. They may seem to be, but only because they may control a country, Federal, State and/or City government, industry, or a large business, and thereby you would think that the total population might be socialists. Not so!!!
They are less in number worldwide than the total people in prison in the world or far less than one halve of one percent of the world. But because the socialist International Bankers, Cabal, Illuminati, The 12 bloodlines, etc., have put them in positions of power and influence, they are able to control the government and/or news media, or Unions etc., and take it over, like they are doing in European countries; where the HIVE INSECTS act openly as Communists and/or Socialists.
There are no accurate counts possible about who has the real Hive/Collective Mentality of a true Socialist, because some people or democrats have no idea what a real Socialist or Communist is, and may falsely claim to be a Liberal or Progressive.
But here is another fact; the HIVE/COLLECTIVE MENTALITY is weak and easily broken. It is easy to hurt them emotionally and mentally. You have just learned the first step in order to be able to destroy the mind of the commie.
The Collective mind subconsciously considers himself to be a "CELL" within the greater collective mind. But to consciously realize that he/she is now a cell outside of a Collective is insanity to a Commie. Their strength comes from without and ours comes from within ourselves.
With proper exposure of the HIVE INSECTS in the media, we could theoretically start a mass avoidance or ridicule or ostracize of Liberals. But we would not want them to do that—would we?  They are so weak individually and collectively also, as to be easily defeated.
Remember they have a "WE", "WE ARE" personality, and we have an "I", "I AM" personality.
The "I AM" is stronger because it can survive by its self, whereas, the HIVE INSECT we call Liberal cannot survive in his own mind by Himself.
Solitary confinement can destroy a commie a lot faster than us.  When a commie really is made to believe he is completely alone, and not wanted or appreciated, he rapidly goes down an emotional and mental decline far worse than any of "I AM" people would.
The "WE", and "WE ARE" HIVE mind needs a lot of social interaction, and acceptance from others of his/her own kind, and can be hurt when we kick him/her out of all our society or social interactions, by exposing him/her true genocidal One World Order agenda to the world and general population.
Their strength in the public's view comes from believing that they are NOT alone in the world. But their numbers tell another story of inferiority in numbers. They need to feel numerous or else they live in constant worry.
They hate and intensely fear all the people that are INDIVIDUALISTS and that is just another reason for their genocidal attempt to kill off ¾ of the world. They as a group or as individuals are not sane in any normal way. They are sociopaths and can easily kill or order the murder of any and all people opposed to their agenda.
Liberals are not made by society, they are born with the subconscious need to belong to a group, and feel scared, alone, threatened and terrified when you expose them as a small group of sick beings.
The best way to defeat the Liberals within Nation, State, City or County is to find and identify a group as a real Socialist group/hive. Once you are sure, then investigate to see if only the owner or partners are Liberals or if the majority are Liberals, as would only be the case, since liberals will always hire others of their own kind. Then when this first step is done, you will refuse to buy or sell to that group. And you let others know the facts of that group, so that other American Nationals will avoid and refuse to deal with them. A national website listing Socialist groups, individuals, politicians, rich Liberals, companies, organizations, etc., must be placed on the internet and made known to the entire world in each country.
  When you destroy the business, you destroy them all. When they can't find another Hive to work for, they will be powerless, as not many places will be Liberal. And they will die inside when they work around INDIVIDUALISTS.
Their hatred of God and religions is the reason why God and religions are banned in our schools, businesses with government contracts, and in the courts. The fact is they are a very small Godless minority in the world. And they take their false emotional and mental strength from thinking that the workers of the world think as they do, which is totally false. The workers or common people do not want or love authoritarianism or to be enslaved as insects in a collective. They want to live as individuals, and as free beings. But the poor have no hope under socialism as we have it today in the USA and that is why they are sucked into voting for free welfare, and endless entitlements.
The Godless Commie Hive Mind is very weak and needs secrecy to infiltrate and quietly take over a group, City, State or Federal government.
Faith to us is a source of strength, a source of goodness, love, generosity, and charity and compassion. But faith cannot grow in soil that is evil, Godless and soulless. The commie has NO inner strength; he has absolutely NO spiritual strength, he will easily destroy his own kind, just as fast as they have destroyed the world.
Satanists have no real: love, no loyalty, no honesty, no integrity, because Satanists are completely self-interested just exactly like any other criminal.
The Satanist/Socialist has a gang like mentality in that he has loyalty to his collective or Hive. But like a criminal he can betray the gang/group if the gang/group is weakened or exposed. At that point he will betray the gang because he has no morals or integrity and therefore no real dedicated loyalty. His dislike or hate for God, and religions that unite people for the greater good of humanity is well known.
Groups that help, that make mankind a better individual, that make men more spiritual are intensely hated by them all.
Think how a violent criminal or criminally insane person has no respect or love for anyone, including other criminals. A criminal will betray anyone if he thinks he can take anything he wants from that person. A Commie acts the same way, he will betray or kill everyone for any reason if it is best for the Collective.
A Liberal is so different from as if he were from another planet. The only thing he has in common with us; is that he is a living being with a meat body.
The duality of existence shows us that there are basically two normal sexes consisting of man and woman, and two major types, the good and the bad and/or the normal and the abnormal. In the abnormal section of Humanity you will find the regular every day type of criminal, and/or the criminally insane that is not born this way, the true socialist and communist which is born this way, and the most dangerous creature on Earth is the sociopath, which is born with coldness in his/her heart. The sociopath has no real compassion, no pity, no respect, no love for mankind or no soul.  He/she is truly the Son or daughter of Satan.
But when the Godless Socialist is also born as a Godless SOCIOPATH, then this is the true cause of all the misery of mankind. The infamous 12 Blood Lines or the trillionaires such as the Rothschild bloodline have been behind every war and mass genocide. Here is the enemy of mankind. Money and Power is the only thing that these creatures worship.
The Socialist's satanic: soul, consciousness, sub-consciousness, behavior, motivations, weak individual survival strengths, personality, character, depraved methods of loving and caring for others, his lack of love for humanity, lack of love of or hate for God and intense hate of religions; is seen as if he does not feel it is a benefit to mankind, his lack of respect for the value of life, lack of respect for the property rights of others, and the well being of others, etc, is TOTALLY different from that of normal human beings. He is definitely a Satanist at heart, and is NOT the same as other human beings inside, and can be looked at as if he were more inhuman than human. The fact that as a Collective they have by many means and attacks against mankind, have been guilty of many plans of genocide so inhuman as to disqualify them as human beings.
When they and their groups, and businesses are totally exposed, their nightmare will begin. Exposure and the TRUTH of their real satanic agenda is their weak point.
So, the more you educate the people about the agenda of these Satanic Sociopathic Socialists (The "SSS") of their evil plans to try to destroy, exterminate and commit genocide on humanity, the better we will be.
The Commie is basically an satanic ANTI-SOCIAL PERSONALITY, because a small part of his/her agenda is to kill the special drive and ambition of all men, and force them to give up their individuality and accept the enslavement of being a "CELL" or brain-washed slave within the greater collective.
I make no claim to want to slap their wrists, or to forgive them their countless attempts of genocide, to downsize the world to get a manageable New World Order population. Nor do I make any claims to want them punished as they should be. I am here to supply you with the truth of what they are and what they have done to us, and what they believe in. It is up to you to counter and safeguard yourselves from now on. But it is best NEVER to put commies together in prison; they should be put with the general criminal population so that they can feel and observe the real world that they helped create.
But if we are to succeed and never again give power to any Commie, we MUST have them registered and their whereabouts always known. I believe in registration of everyone who claims he is a Liberal or progressive. Rarely will they admit to being a socialist or as a communist.
The Commie has the ability to lie and destroy a Nation and must always be recognized and the public must always be aware of who he/she is, what he/she is and where he/she is at all times.
Commie individual registration and commie group registration and violent criminal registration makes more sense, than gun registration; because only people can be evil and never an object.
One last FACT: Some Commies will claim that they are innocent of any crime. But within this document it proves that their agenda is itself a criminal AND/OR ANTI-SOCIAL act towards all of us.
So I ask each and every one of you: What part of their satanic genocidal agenda is not anti-social? And what part of their satanic socialist agenda has never hurt us?
[Anti-Self Defense, Anti-Second Amendment, Anti-Constitution, Anti-Real Constitutional  History, Anti-Family Values, Anti-Business, Pro-Big Government, Pro-New World Order, Pro-Criminals, Anti-Natural Nutrients, Pro-Excessive Taxation, Pro-Excessive Federal Regulations, Pro-Abortion Or Anti-Life, Anti-Real Causes Of Illnesses And Pro-Symptom Cures, Anti-Natural Doctors And Pro-Symptom Doctors, Anti-God, Anti-Religion, Pro-Godless Cults, Anti-Patriotism,  Pro-Corruption,  and Pro-Immorality, Pro-Perversion,  Pro-Bestiality, Etc., And Etc..]
As far as I am concerned, the CRIME OF BEING A LIBERAL (SOCIALIST) IS VERY REAL. They are all guilty of crimes and/or anti-social acts against humanity and have to be registered and watched.
"To achieve peace one has to find the people that are the essential causes of conflicts, then to go further one has to eradicate the roots of the problems so that these conflicts never occur again and everlasting peace in the mind, the home, the city, the nation, the planet and in the universe can be maintained."
FREEDOM IS SIMPLE—EXPOSE THEIR GROUPS AND THEY DISAPPEAR FROM OUR LIVES.
You must know these attributes of the liberal by hard or you will befriend our mortal enemy and allow him/her to hurt us all.
THE RONBOT HUNTER
All Rights Reserved.
Without Prejudice.
Without Recourse.
Please help me with the exposure of the commies and post this on your websites, blogs, and send this to all the Loyal Americans on all communication points.
Many of the quotes were left with the leads where they came from. This is a composite creation taken from many educational fronts to serve with our struggle to reclaim and take back our honor, dignity, lives, health and freedom. I do not make claim that all words are mine.
The article is reproduced in accordance with Section 107 of title 17 of the Copyright Law of the United States relating to fair-use and is for the purposes of criticism, comment, news reporting, teaching, scholarship, and research; and also political, human rights, and economic, democracy, and social justice issues, etc.